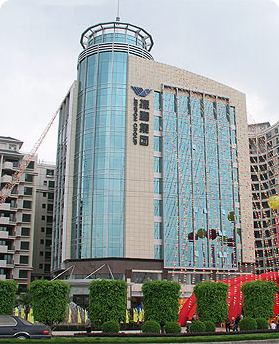 Foshan Zoomven Electric Co., Ltd. is a collection development, development, production and sales as one of the high-tech enterprises, the company relies on university research strength, and actively absorb foreign advanced technology and ideas, has introduced a series of power quality. The company produced products have: UP5 miniature DC power, DC power supply, etc., widely used in finance, defense, communications, household appliances, electric power, petrochemical, medical, aerospace, shipbuilding, railways, highways, government authorities, research institutes and other industries.

The company has a huge power production base, improve the management system. Mature technology and quality service, took the lead through the ISO9001 international quality system certification recognized by the National Testing, enter the network of the Ministry of Information Industry.

Concentration of development has long been engaged in a number of power products, manufactured and received professional training and practice of international companies technical and managerial talents, digestion and absorption of foreign advanced technology and management experience, in line with the pursuit of excellence, pragmatic and innovative "business purpose, and make unremitting efforts to establish the quality of products, services and brand to become a major producer of power products R & D base.

The company has been committed to standardized management, the use of standardized means of production, implementation of standardized operation, and has a perfect testing means and equipment to ensure the long-term stability of product quality.

Management objectives of the company: "science and technology innovation, management quality, the quality of survival, to develop varieties, to the credibility of the user, to serve the market."


Customer satisfaction is our unremitting pursuit!

Hundred years to build businesses, create first-class brand is our eternal goal!